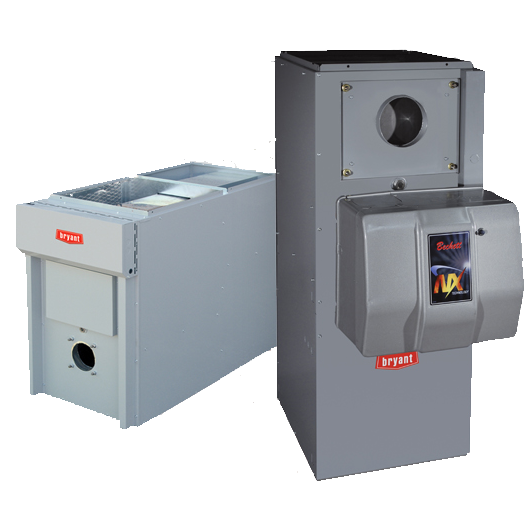 Our oil furnaces use no.2 fuel oil burned in a sealed chamber to heat an exchanger. Just like gas furnaces, oil furnaces also carry AFUE ratings and start at 80% AFUE.
Oil Furnace Product Offering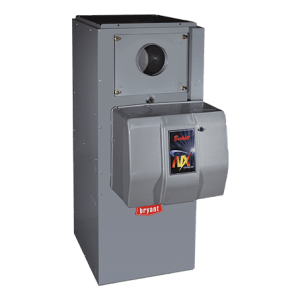 PreferredTM High AFUE Variable Speed Oil Furnace
View Brochure
Model Family: OVM
Annual Fuel Utilization Efficiency: Up to 86.6% AFUE
Energy Star Rated: No
Blower Motor: Multi-speed blower
Heat Exchanger Warranty: Lifetime heat exchanger limited warranty upon timely registration
Warranty: 10-year parts limited warranty when properly registered.
Manufacturer's Stated Benefits:
High-performance Riello burner
Quieting flue silencer baffles
Fully insulated cabinet walls
Multipoise model for tight installations
Barometric draft control
Durable aluminized steel secondary heat exchanger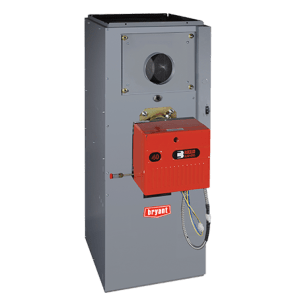 Legacy LineTM High AFUE Oil Furnace
View Brochure
Model Family: OBM
Annual Fuel Utilization Efficiency: Up to 86% AFUE
Energy Star Rated: No
Blower Motor: Multi-speed blower
Heat Exchanger Warranty: Lifetime heat exchanger limited warranty upon timely registration
Warranty: 10-year parts limited warranty upon timely registration
Manufacturer's Stated Benefits:
Low-constant fan switch
Even heat distribution
High-performance Beckett burner
Quieting flue silencer baffles
Fully insulated cabinet walls
Barometric draft control
Multipoise model for tight installations
Durable aluminized steel secondary heat exchanger